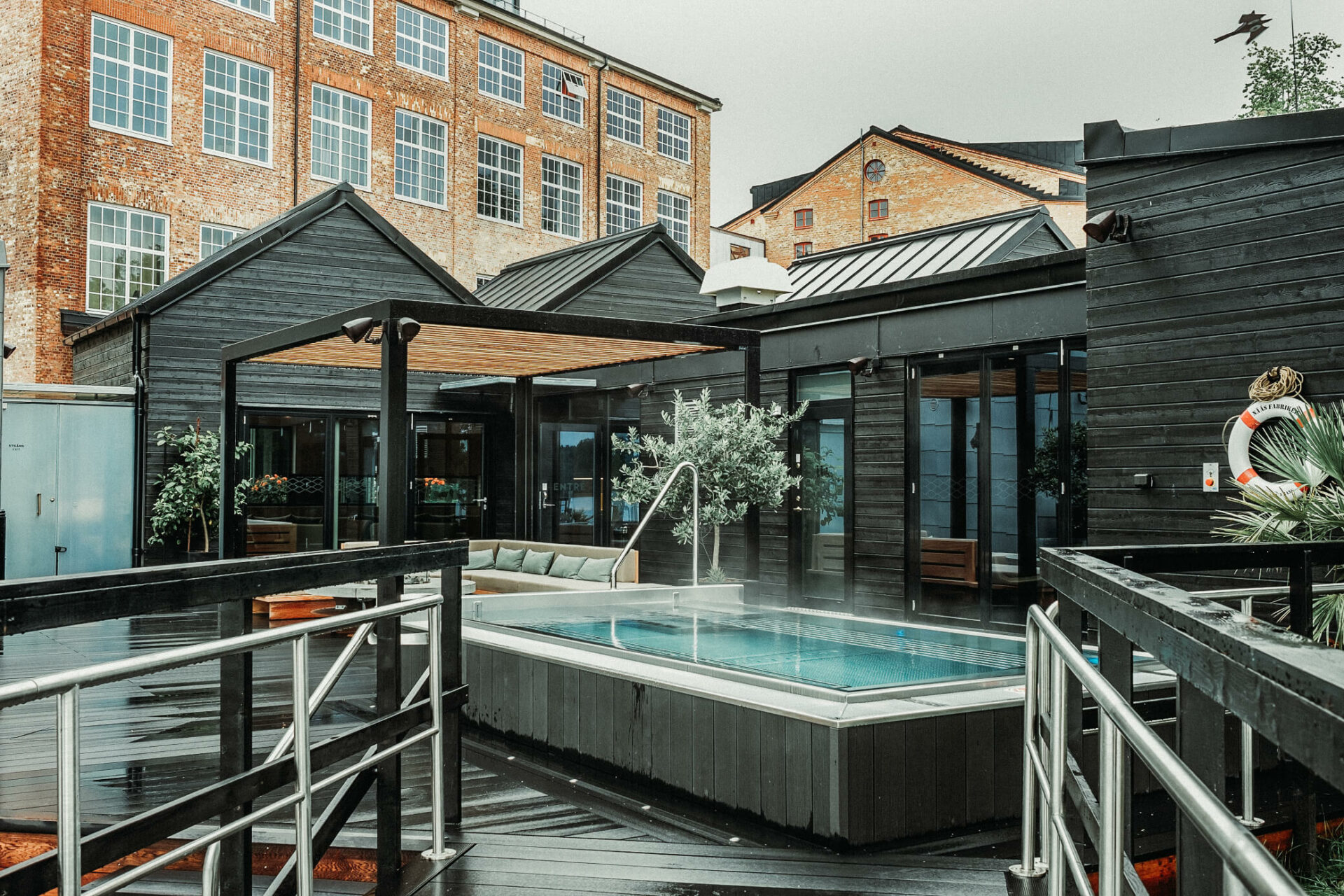 Welcome to our Badhus, a 450 sqm bathing facility located right by Lake Sävelången, adjacent to the hotel. Here you will find two different sauna concepts, including dry and aromatic saunas, as well as two outdoor hot tubs that maintain a temperature of 38 degrees Celsius year-round. You can also enjoy swimming from our docks in the lake. The lounge area offers complimentary fruits, nuts, water, board games, and comfortable seating. At certain times, our bar is staffed, where you can order beverages, snacks, and our delicious craft beer from Bröd & Malt.
Opening hours & booking
Our Badhus is open every day from 7 AM to 11 PM. Children are welcome every day between 7 AM – 4 PM (7 AM – 5.30 PM 22/6-13/8). Children aged 4-12 are welcome to be accompanied by a guardian during this time. Outside of these hours, only children aged 13 and above and adults are welcome.
You can only book a time slot with a package; we offer both day and overnight packages. For availability and bookings, please use the link provided during your booking process, or alternatively, email us at hotel@naasfabriker.se.
PRICES
Adult: 195 SEK
Child: 95 SEK
OUR OWN BADHUS KIT
We have developed our own locally produced Badhus products that are of very high quality and are packaged in a bag. The bag contains a body and face scrub, face mask, and face cream in 50 ml sizes. These are long-lasting products that can be used multiple times. They are available for purchase at our reception and webshop. You can also add a Badhus Kit (250 SEK) to your booking when you stay with us, and it will be waiting in your room upon arrival. This allows you to create your own rituals in the Badhus or on our docks.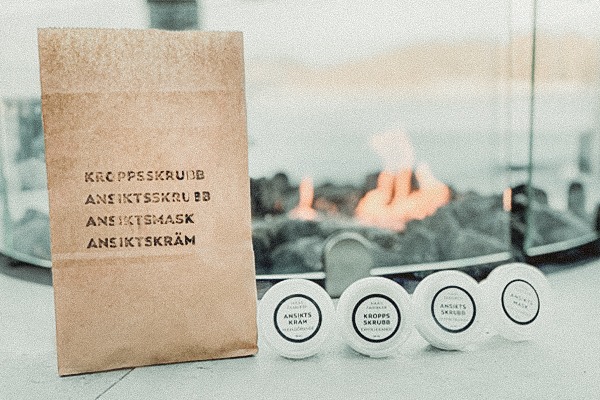 gift card
Do you want to give someone a delightful experience? Purchase a gift voucher that can be used at Nääs Fabriker Hotell & Restaurang.