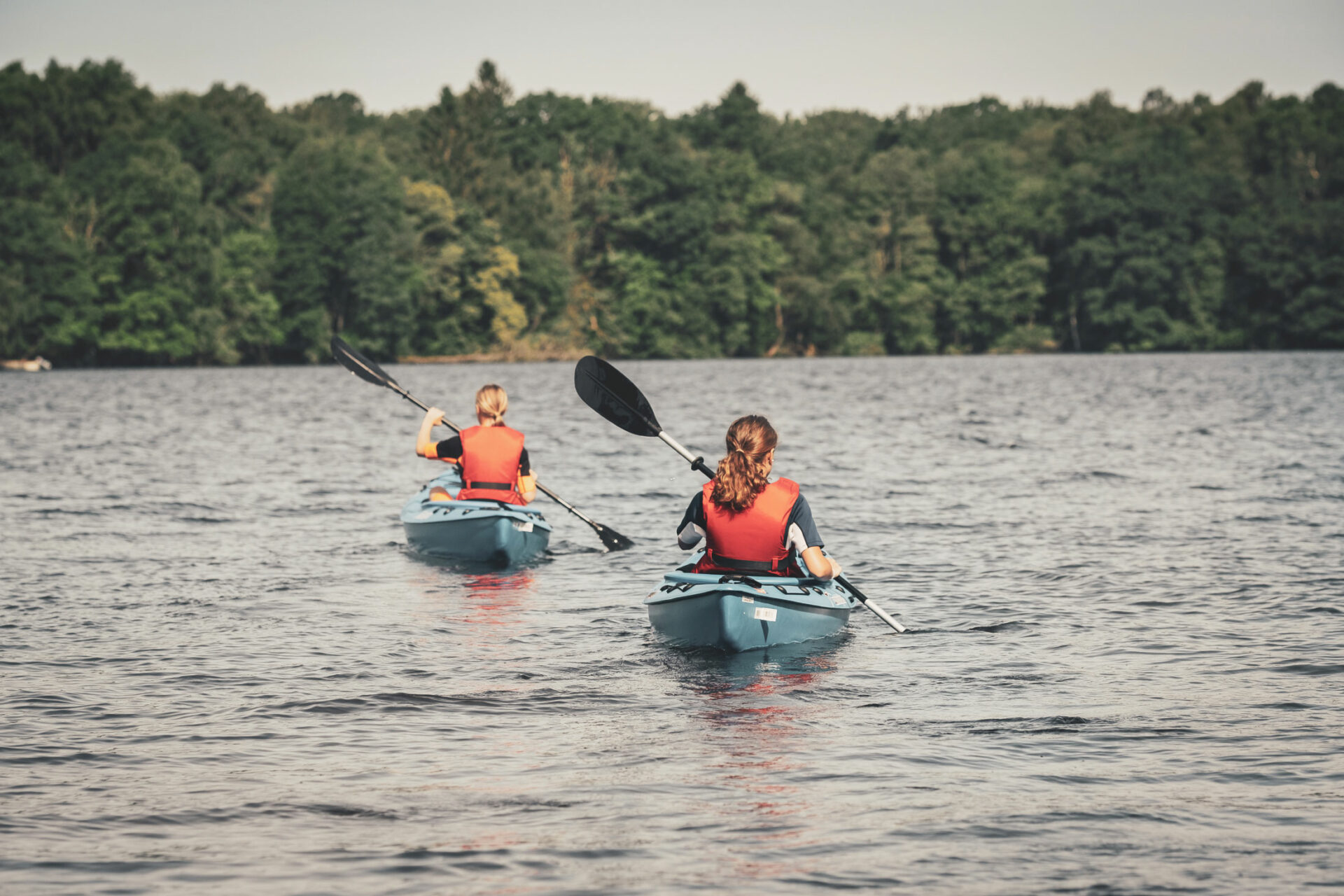 Here at Nääs Fabriker, there is a wide range of activities available for you to enjoy during your visit. Some of these include: Taking a historical walk using our app and renting boats and equipment for water sports such as SUP and kayak. Discover the natural beauty of the surroundings by taking a walk along one of our walking trails or book a relaxing treatment offered by our actors in the area.
On the lake
kayaking & pedal boat
At Nääs Fabriker, we also have our own kayaks and pedal boats available for rental. Please exercise caution when using the kayak, stand-up paddleboard, and pedal boat. The age limit is 15 years. We highly recommend taking a trip on the lake in this way; it's a wonderful feeling and a great way to experience the beautiful surroundings of the hotel. Contact for price hotell@naasfabriker.se
(Can not be pre-booked.)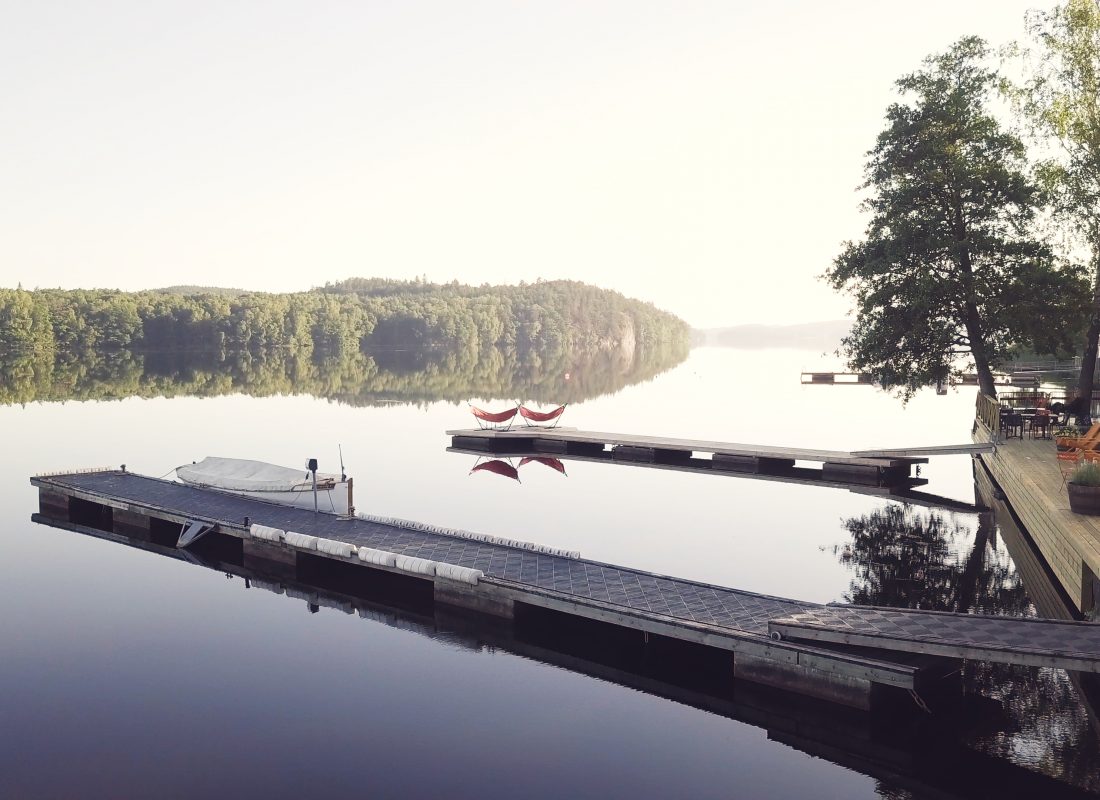 boats
Our boats are available for rental during the whole summer season. We offer boats with E-engine and rowing boats. Age limit 15 years.  Contact for price hotell@naasfabriker.se
(Can not be pre-booked.)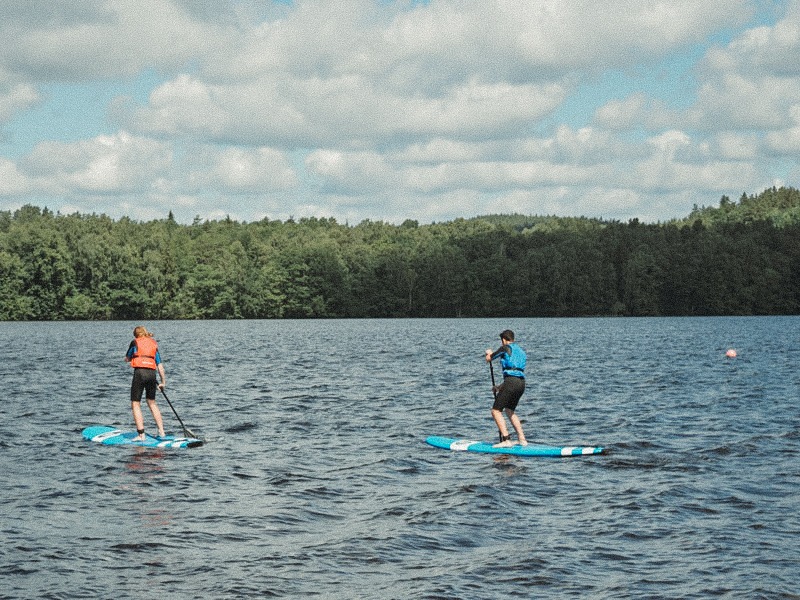 SUP
During the summer season we offer SUP boards for rentals. A life jacket and wetsuit are included. SUP (stand-up paddleboarding) is very popular water sport in the world and it is suitable for most people and easy to learn. It is also enjoyable, social, and provides great exercise. Contact for price hotell@naasfabriker.se
(Can not be pre-booked.)
 Rental
All water activity equipment are available to rent/borrow at our Food truck outside the hotel during summer season.
Please feel free to contact us at hotell@naasfabriker.se if you have any further questions.
Outdoor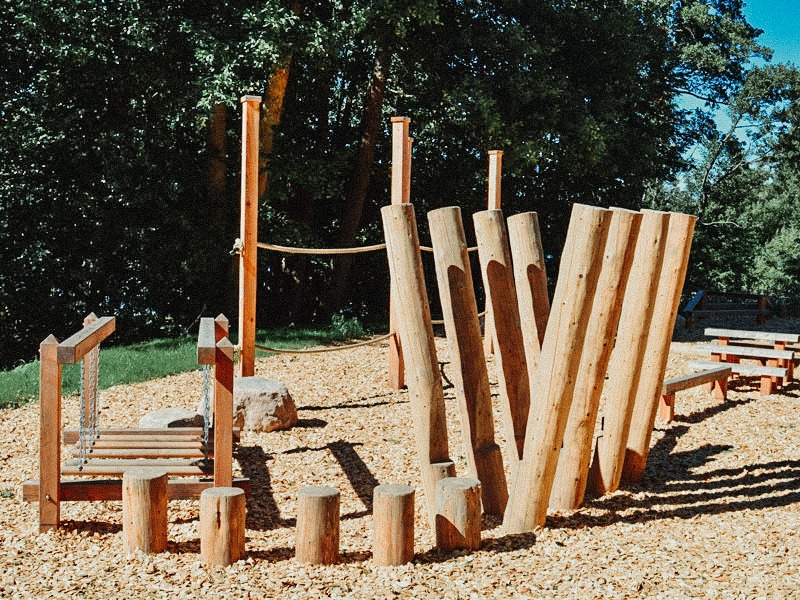 Nature playground and motor skills course
For our younger visitors – a playground and motor skills course integrated into nature. The playground is located adjacent to the outdoor gym, feel free to ask at the reception and we will explain the way.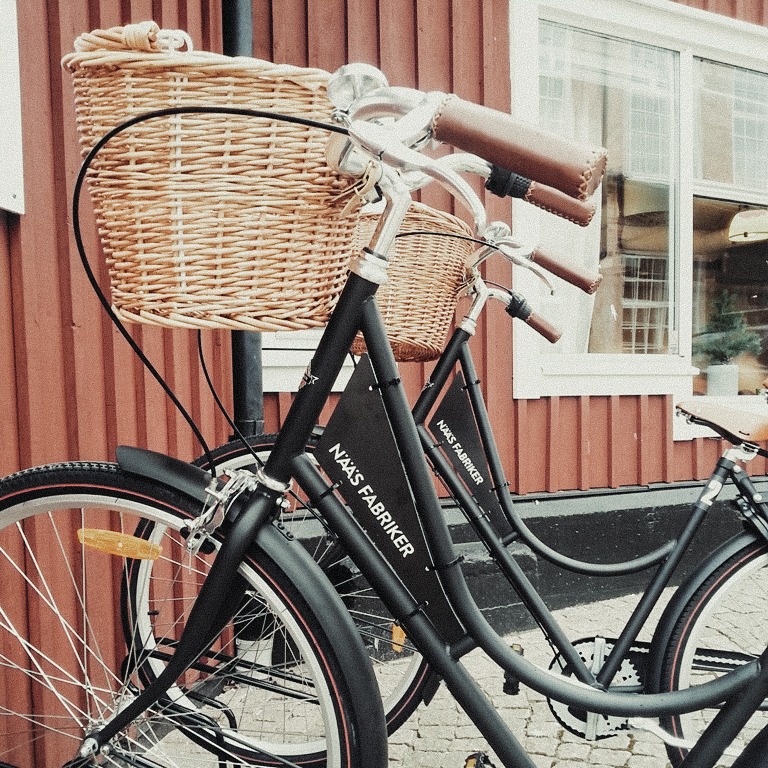 Bike tour (summer season)
Borrow our bicycles free of charge and explore the surroundings of Nääs Fabriker. We are happy to provide recommendations for enjoyable routes!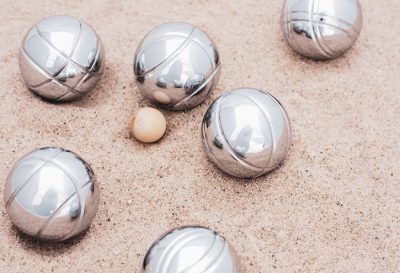 Boule (summer season)
Nearby the hotel's outdoor terrace, there is the opportunity to play boules on our own boules court. Balls are available for loan at the reception.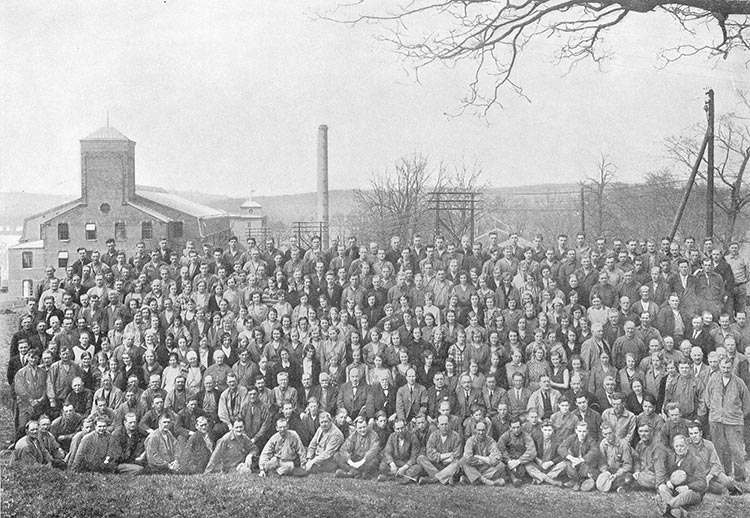 Historical walking tour with a guide
Experience the cultural and historical environment surrounding one of the country's first and foremost spinning mill factories. The entire community of Tollered is built around Nääs Fabriker, which has had a dominant influence on the village. Factory buildings, residences, inns, shops, infirmary, fire station, and mills still stand today and are filled with new life. The stories cover the factory's history and life in the industrial village, and we take a peek inside one or a few buildings. The focus is on history, but you'll also receive brief information about the present and what Nääs Fabriker and the industrial village have to offer today. The guided tour lasts approximately 1 hour.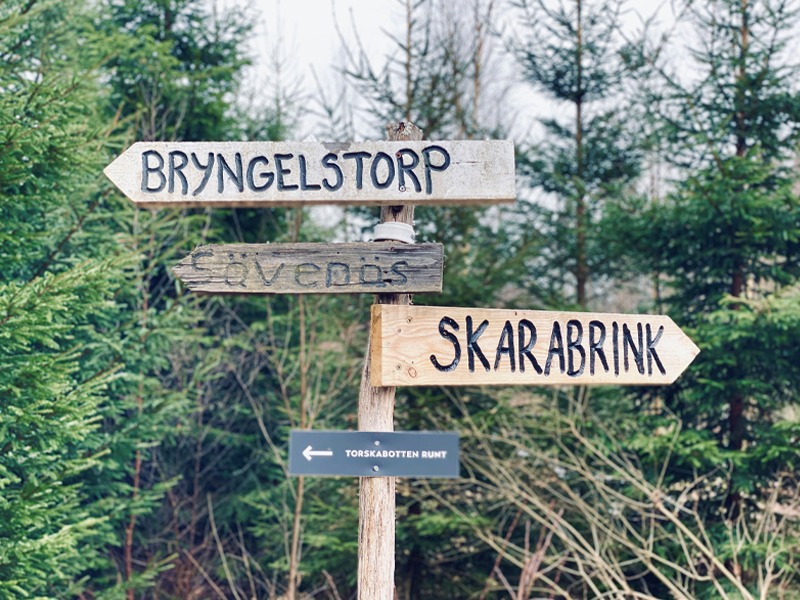 Walking and running trails around Tollered.
The surroundings of Nääs Fabriker are perfect for a walk or a run. Here, you move through beautiful nature with scenic lakes, forests, open meadows, and pass through the historic village of Tollered with its historical buildings. We have created three routes with distances of 3 km, 5.4 km, and 8 km, all starting from Nääs Fabriker. Reflective vests and headlamps are available for purchase at the reception for those who wish. Feel free to pick up your map at our reception or download the routes on Runkeeper.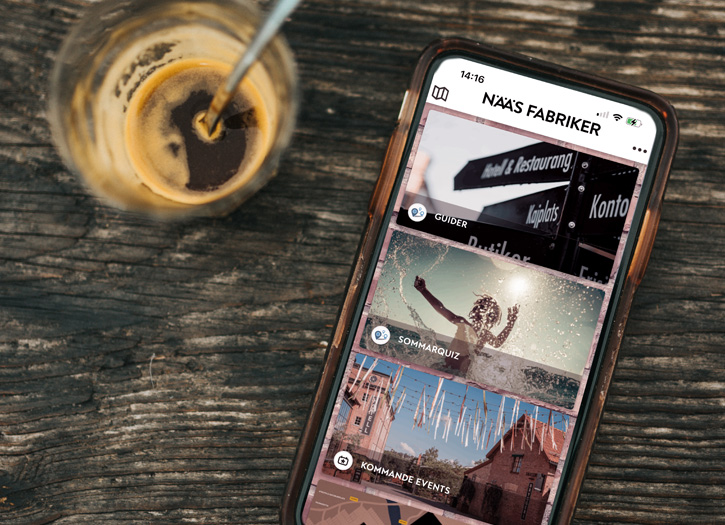 NÄÄS FABRIKER APP
Explore Nääs Fabriker and the beautiful industrial village of Tollered on your own with our app. It provides you with texts and images about the site's history and present. Choose between the tours "Historical Walk" or "Discover Nääs Fabriker". Download the app for free from the App Store and Google Play.
Explore the surroundings
Let us provide you with some suggestions for activities you can do here near Nääs Fabriker! Below, you can read about everything from castle tours, golfing, hiking trails, playgrounds, water parks, cafes, and discover more destinations in West Sweden.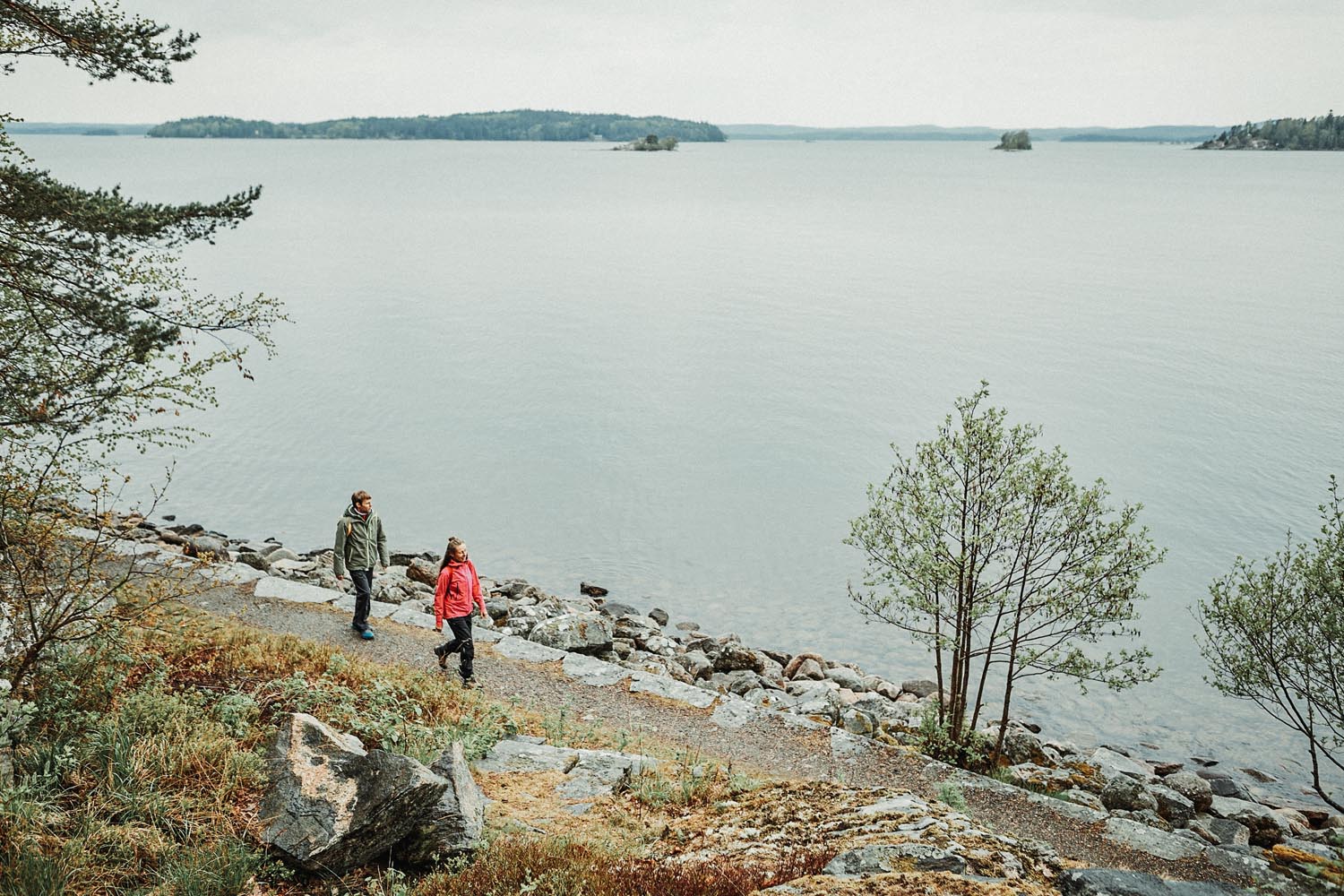 Indoor
Unique shops
Shopping at Nääs Fabriker is something special. Here you'll find a wide range of items including fashion, home decor, children's products, gifts, jewelry, and delicacies, all in a beautiful historic setting that you won't find anywhere else.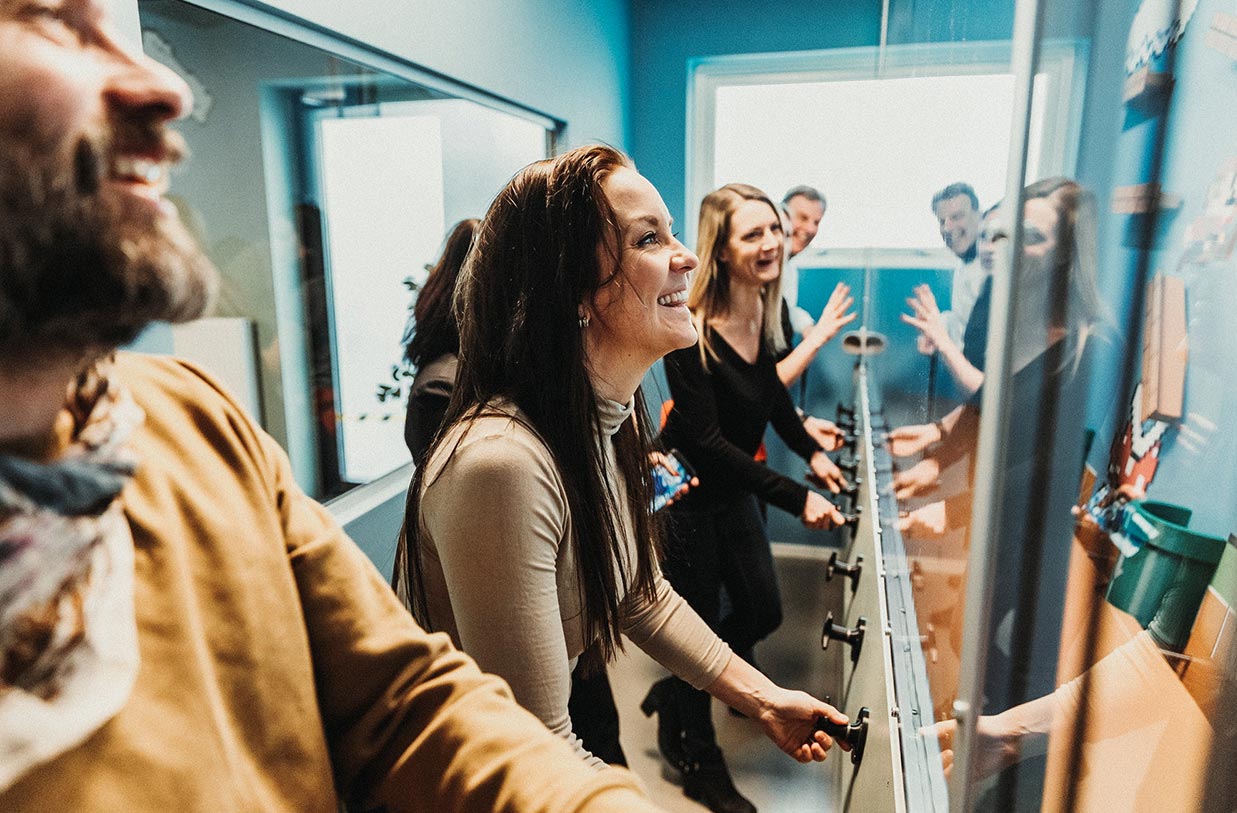 Teamfabriken
Are you looking for a fun activity to do with your colleagues? Or is your group of friends planning to get together and want to do something enjoyable together? Large and small groups are welcome to challenge themselves together as a team and leave as a stronger unit! The facility consists of custom-made missions where each individual mission comprises a room, an environment, built with technology and props.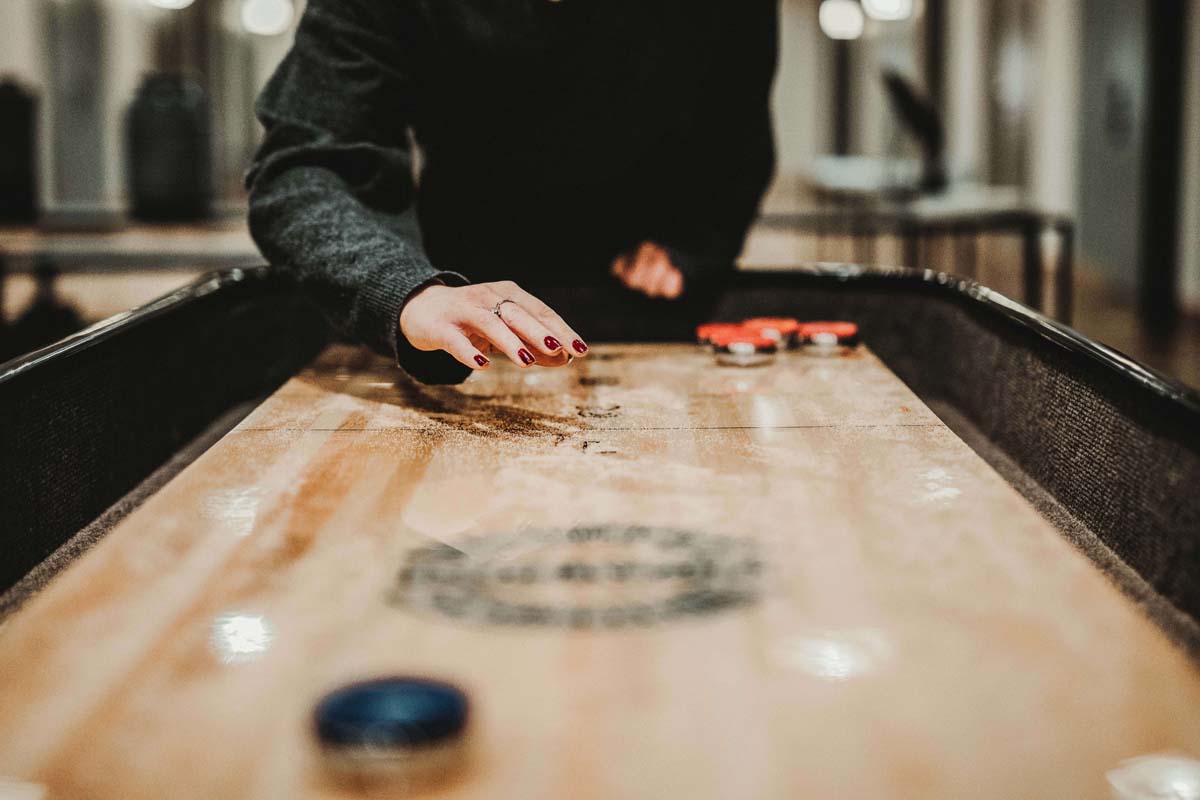 Shuffleboard
Challenge your friends or colleagues to a game of shuffleboard on the floor or table. Time slots can be booked at the hotel reception.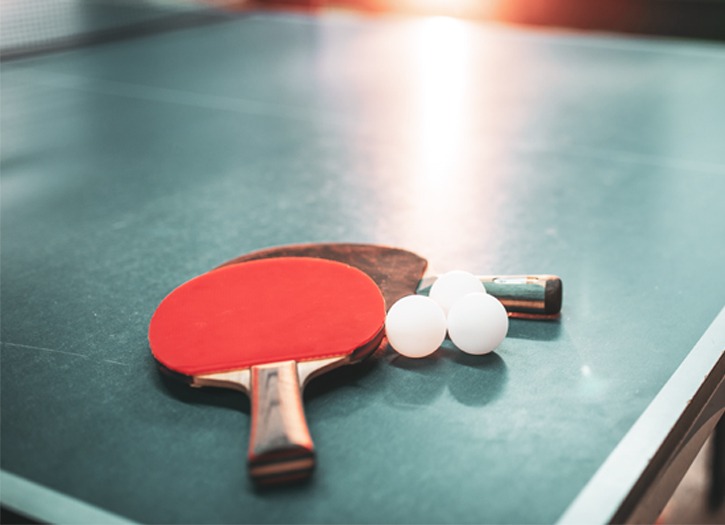 pinball and table tennis
Try your hand at our pinball machines or play table tennis on the 3rd floor. These activities are free of charge for hotel guests.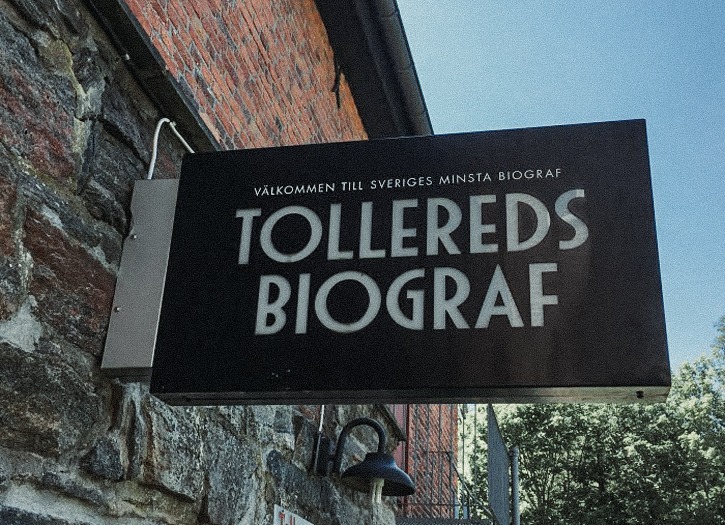 Tollereds biograf
Welcome to Sweden's smallest cinema! We screen high-quality films from around the world, ranging from dramas and documentaries to music films, comedies, and films for children and young adults. During the summer, Tollereds Biograf, in collaboration with Lerums Municipality, organizes free film screenings and workshops.
Well-being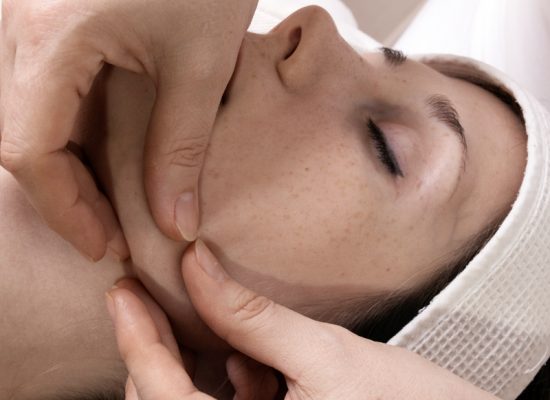 Massage, treatments and osteopathy
In the Mellersta Fabriken building, you will find Pure Studio and Wolfgang Osteopathy, offering various treatments. Take the opportunity to treat yourself to a treatment to make your stay even more enjoyable with us.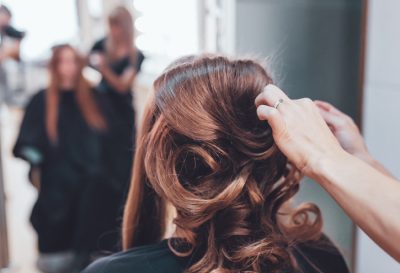 Salon Nyans
Discover Salong Nyans, our own hair salon on the premises! Here, you can refresh your hair with a new hairstyle and beautiful updos.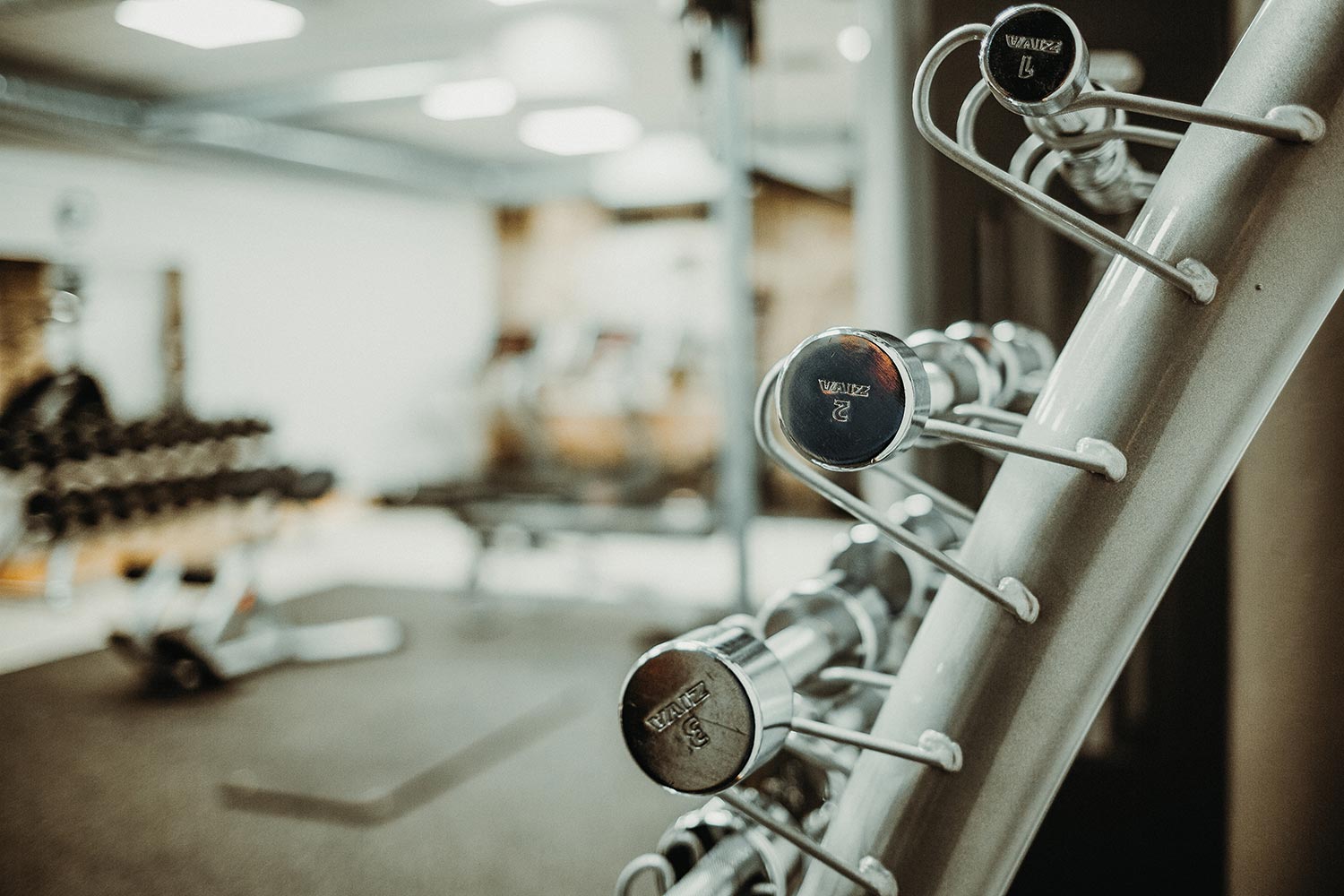 Gym
Take the opportunity to have a great workout session in our gym when you stay at the hotel. The gym is located on the basement level of Mellersta Fabriken. Go up to the 3rd floor and follow the signs to find your way. Here, you'll find free weights, kettlebells, and several machines, including a stair climber.
Opening hours: Monday-Sunday from 05:30 AM to 10:00 PM.