Experience a special sense and atmosphere in Fabriksköket.
Our level of ambition for the food, restaurant, and café environment at Nääs Fabriker is, just like everything else in the area, high and characterized by care for every little detail. Nääs Fabriker offers options for both those who want to dine or just have a coffee or a glass of wine. The hotel has the widest range of offerings, serving breakfast, brunch, lunch, and dinner. Nääs Fabriker Café, located in the old Pannhuset, also serves lunch, lighter dishes, and homemade baked goods.
The hotel restaurant is cashless.
restaurant fabriksköket
The hotel restaurant is an experience in itself, just like most things at Nääs Fabriker. With its beautiful glass veranda overlooking the lake and the large spaces divided by textiles hanging from the ceiling, along with warm color schemes, the environment acquires a special sense and atmosphere.
The restaurant has seating for 180 dining guests. In the restaurant, we serve breakfast, brunch, daily lunch specials, and dishes from our à la carte menu.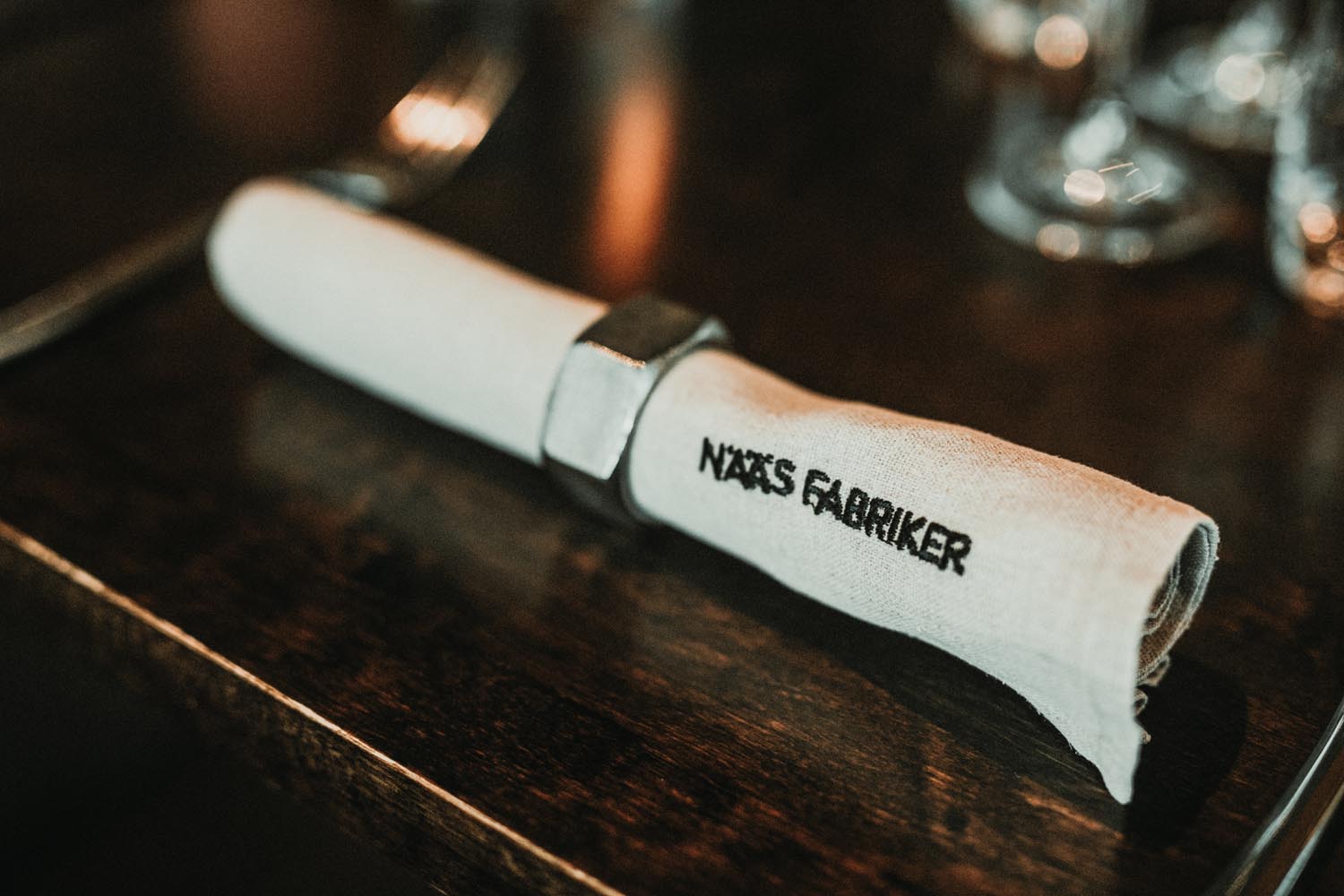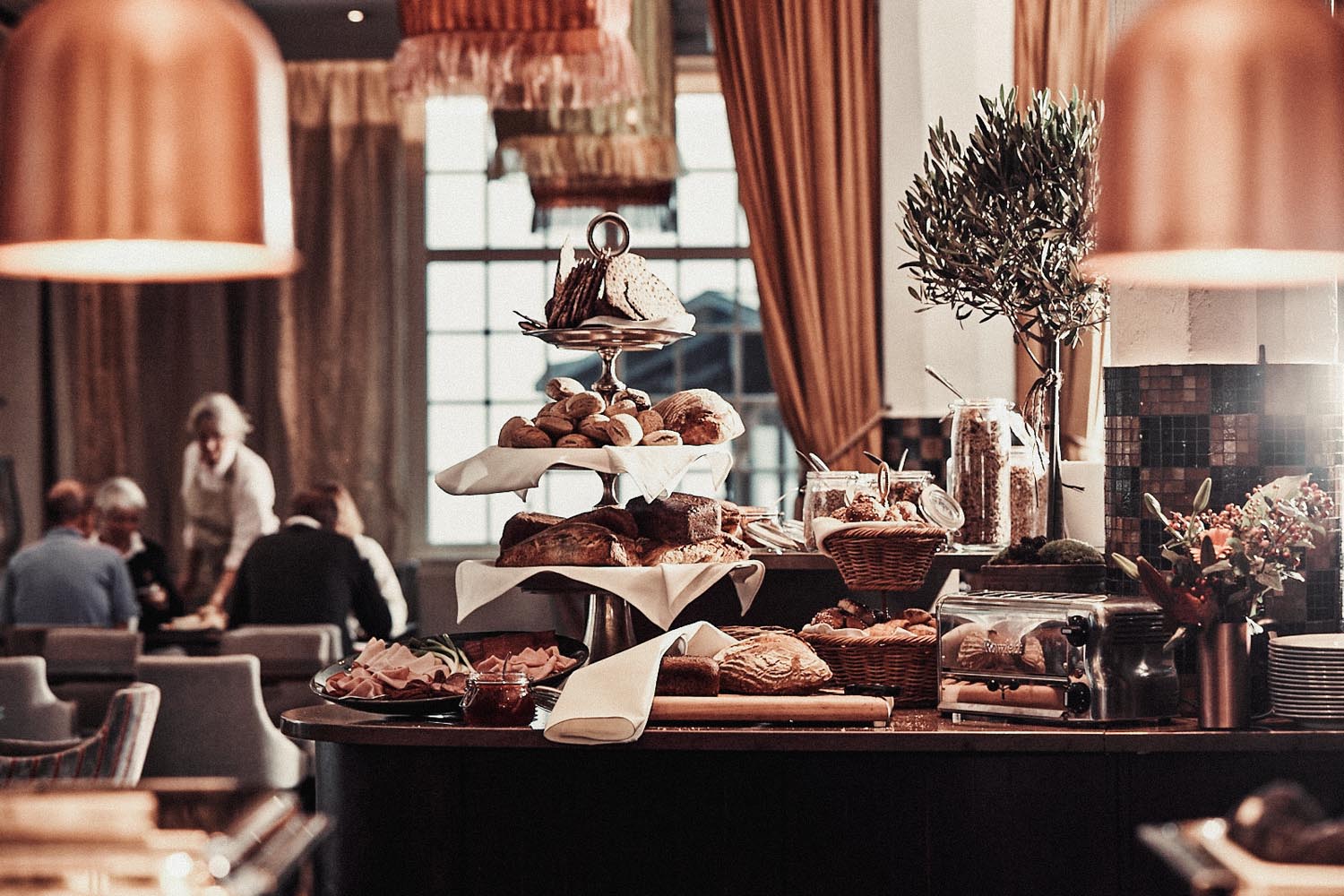 Breakfast buffet FABRIKSKÖKET
The hotel breakfast at Nääs Fabriker Hotel and Restaurant consists of a large buffet containing everything our guests could wish for, from freshly baked bread, salmon, scrambled eggs and bacon, cold cuts, and seasonal fruits – everything a perfect hotel breakfast should include!
Breakfast buffet is served:
Every day between 06:30 PM-9:30 AM
Weekends and holidays 07:00 PM-10:30 AM
Drop-in depending on availability. Price adult 195:-, child 95:- (4-12 years old).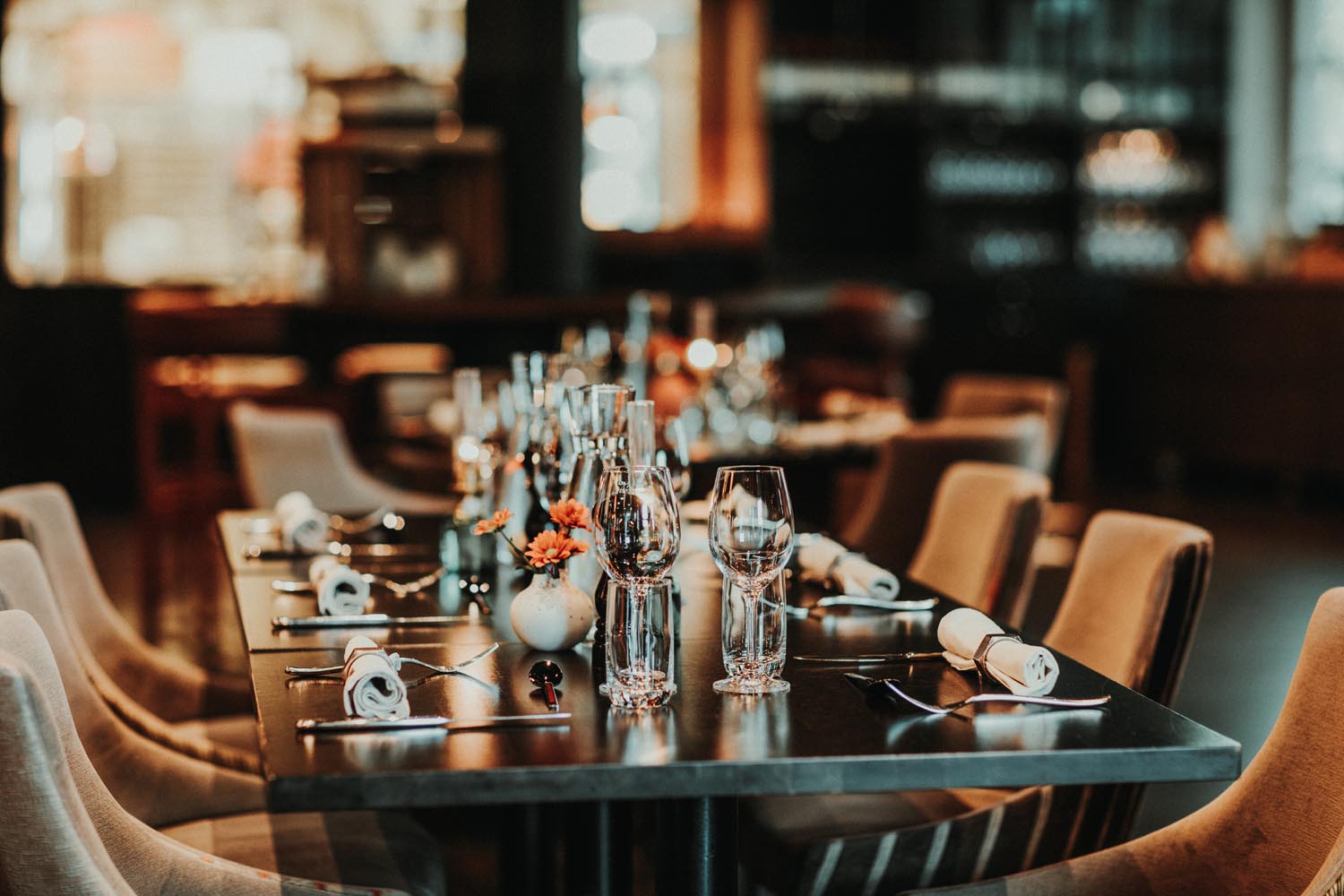 LUNCH buffet
Monday to Friday from 11.30 am to 2.00 pm, we offer a tree course lunch buffet in our restaurant. Dessert and coffee are included.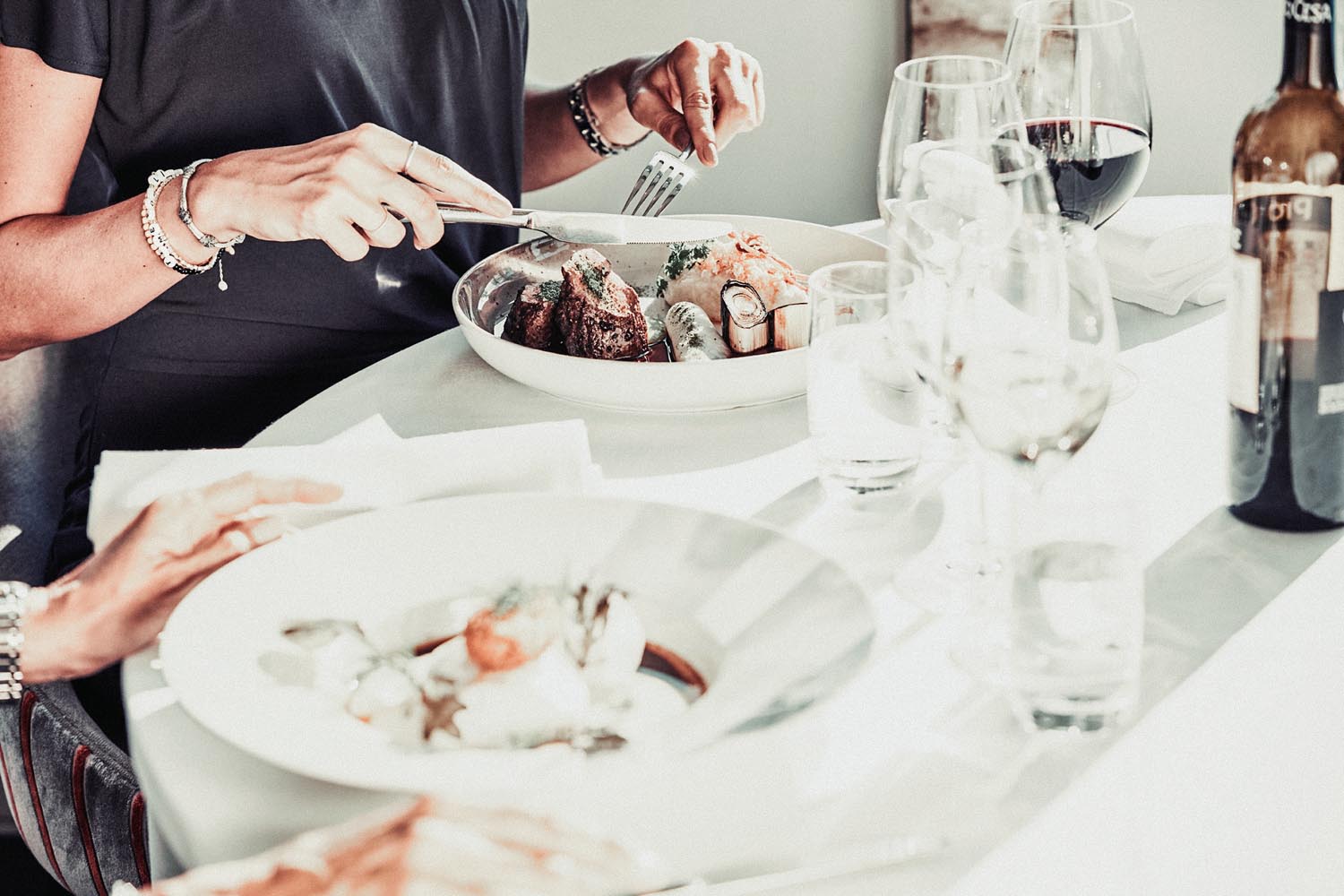 dinner
Enjoy a nice dinner on Nääs Fabriker. Monday-Saturday 5 pm-10 pm and Sunday 6 pm-10 pm, we serve dishes from our á la carte menu
AFTERNOON brunch
Welcome to our magical and Swedish-inspired brunch here at Nääs Fabriker. We set up with all the deliciousness you can imagine. Warm and cold dishes await you, as well as our generous cake buffet with cakes baked by our pastry chef Disa – winner of Pastry Chef of the Year 2018. If you haven't tried it before, we highly recommend a visit to us. Take the opportunity to combine it with shopping in one of our shops on the premises!
Price
SEK 325 per person
Children aged 4-12: SEK 95, 0-3 years: free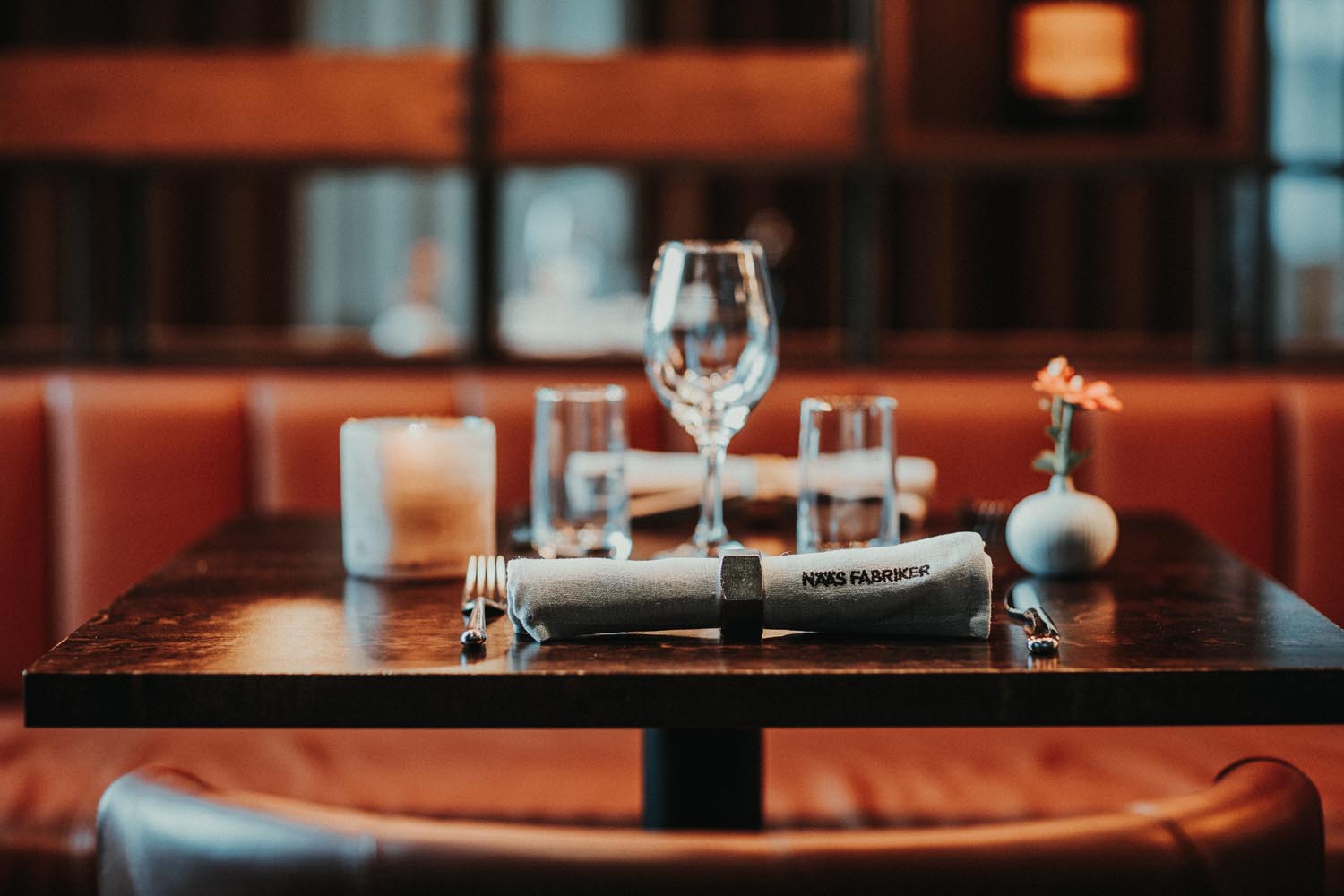 christmas table
We offer you our Christmas mulled wine made with natural wine from Italy before you sit at the table.
We also brew our own Christmas beer in the brew¬ery, which you can enjoy with all the goodies on the Christmas table.
You can find everything from Swedish Christmas ham, honey-glazed beetroot, rice-smoked elk and our homemade herring
inlays to locally produced cheeses and a large dessert table. We bake many Christmas sweets ourselves, including pralines,
marmalades, truffles and the obligatory Viennese nougat. Welcome to enjoy our Christmas table.
Price
Wednesday-Sunday SEK 695 per adult
Thursday-Saturday SEK 795 per adult
Saturday-Sunday lunch SEK 695 per adult
Children aged 4-12: SEK 199, 0-4 years: free
We also offer a hotel package deal with Christmas package