bakery & brewery in symbiosis with each other
Welcome to a brewery and bakery that have the good taste to share each other's ingredients. We use leftover bread from the bakery when we brew our beer. And malt that is left over from the brewing process when we bake bread. A circular thought that elevates the flavors.
Bakery
DELICIOUS BREAD CRUMBS
We believe in the locally produced. And you cannot get any more local than this. A small stone oven bakery at Nääs Fabriker, a few meters from the restaurant, hotel, café and conference facility. We bake in a stone oven that gives a wonderful consistency and with grain from local raw material producers and often use leftover products from our brewery next door. Some breads will likely become classics, while others make occasional guest appearances. It is a changing range of breads baked from different kinds of grains and of a darker and lighter character, with different spices and more or less sourdough. It can be seen and felt that this is a craft. The bread does not look exactly the same, but they taste just as good.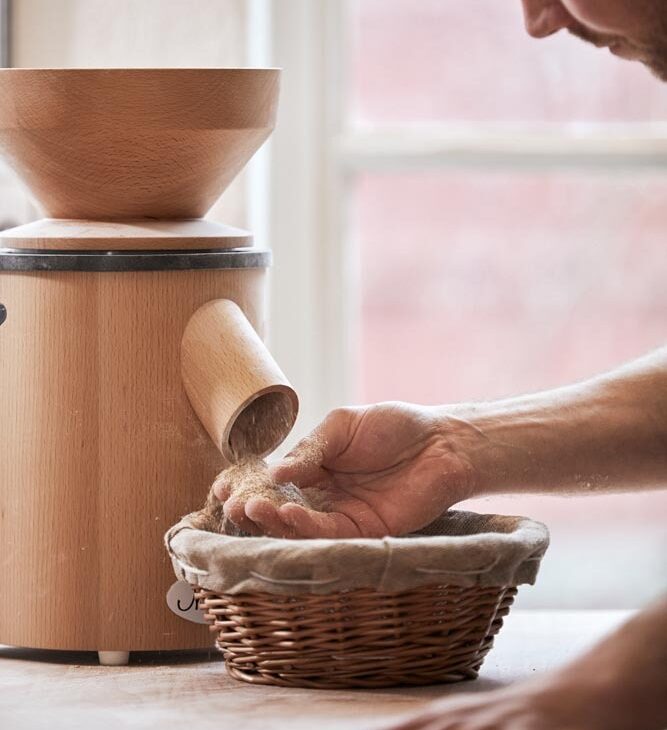 THE BREAD WE BAKE
Baking with sourdough takes a long time. Day one the sourdough is fed, day two the dough is set, and day three, the breads are baked. This time allows the bread to reach its full potential, in terms of taste and nutrition.
The flour we use comes from farmers who care about biodiversity and millers who carefully process the grain. The flour is ground from cultured grains that have more flavor and nutrition compared to conventional grains.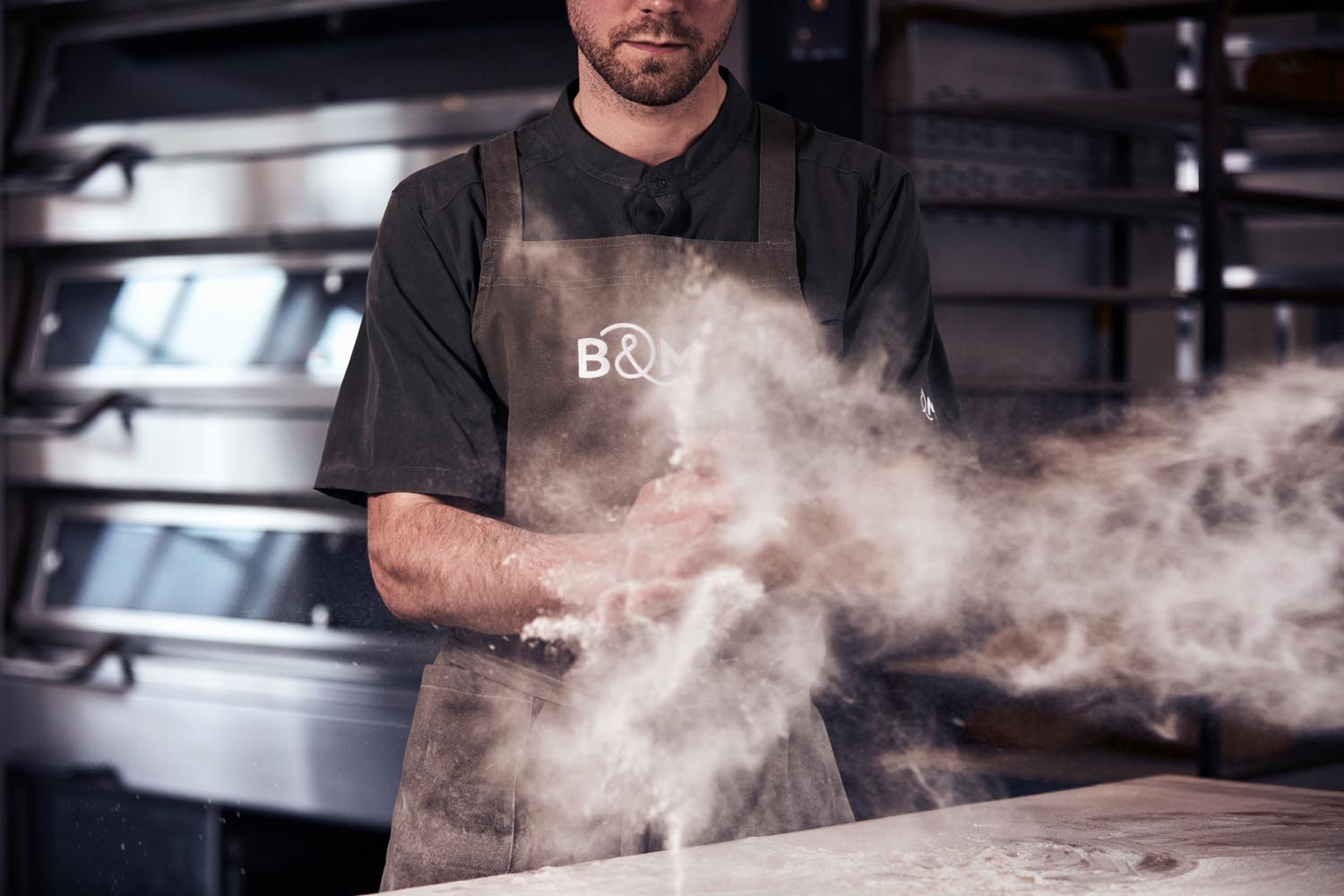 ASSORTMENT
Our range consists almost exclusively of sourdough bread on cultured grains – unprocessed flours with a long history. It both tastes better, contains more nutrition and is also better for the environment. From light and airy bread with a creamy middle and a delicious crust to coarser and flavorful breads with a long shelf life. Several breads contain draft and wort from the beer production, which gives a wonderfully deep taste and fine texture. Cinnamon and cardamom buns are always available, along with a seasonal bun.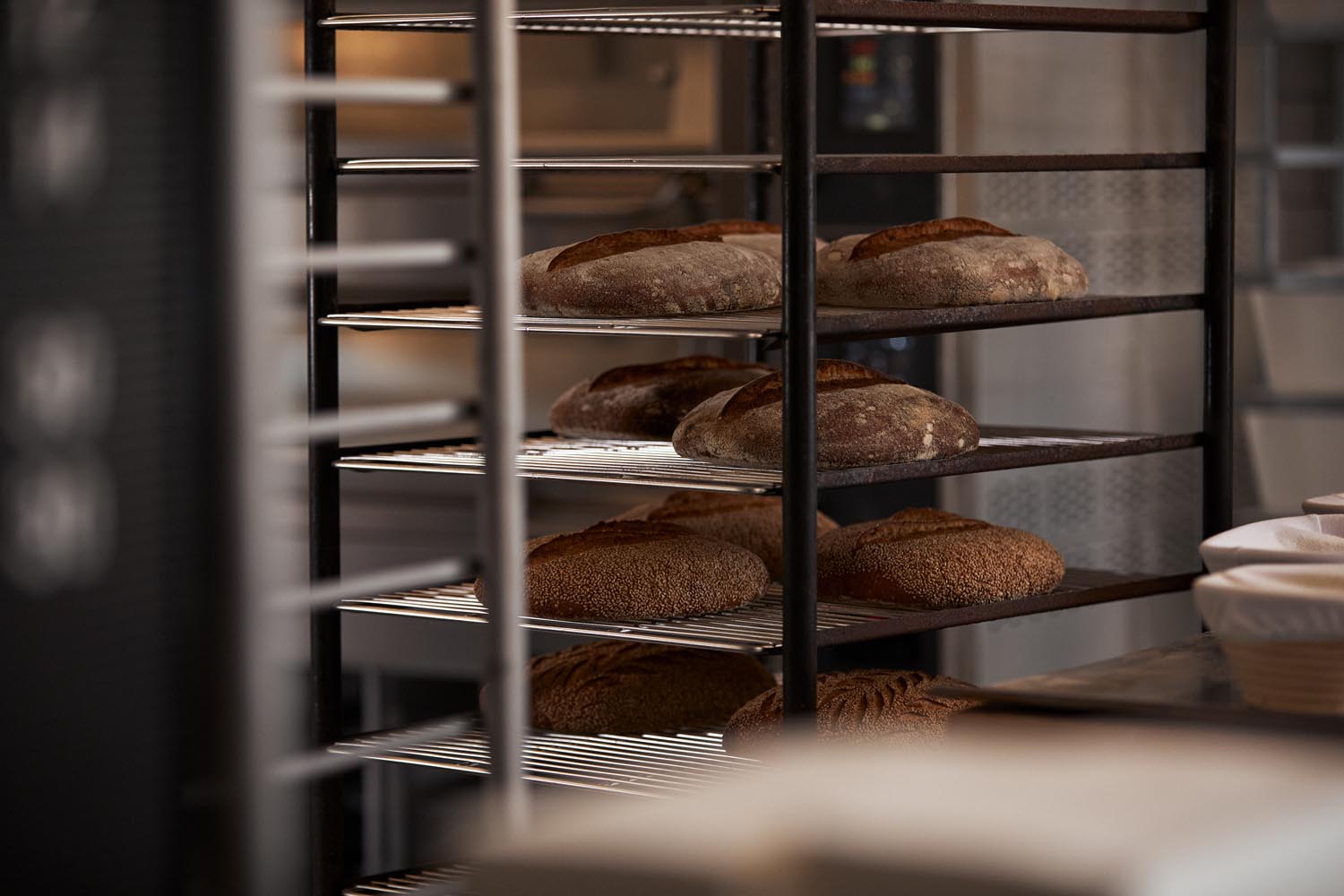 STORAGE
Sourdough bread lasts a long time without going bad because it has a low pH value. This means that no preservatives are needed. It also stays juicy for a long time if stored properly. When we bake the bread in our stone oven, a strong crust is formed which helps to retain the moisture inside the bread. If the bread is stored in a closed environment, the crust absorbs the moisture from the inside and the bread becomes both spongy and dry. The bread should be stored in a breathable environment. It is very easy to freeze all our bread. Slice them before so you do not have to thaw the whole loaf.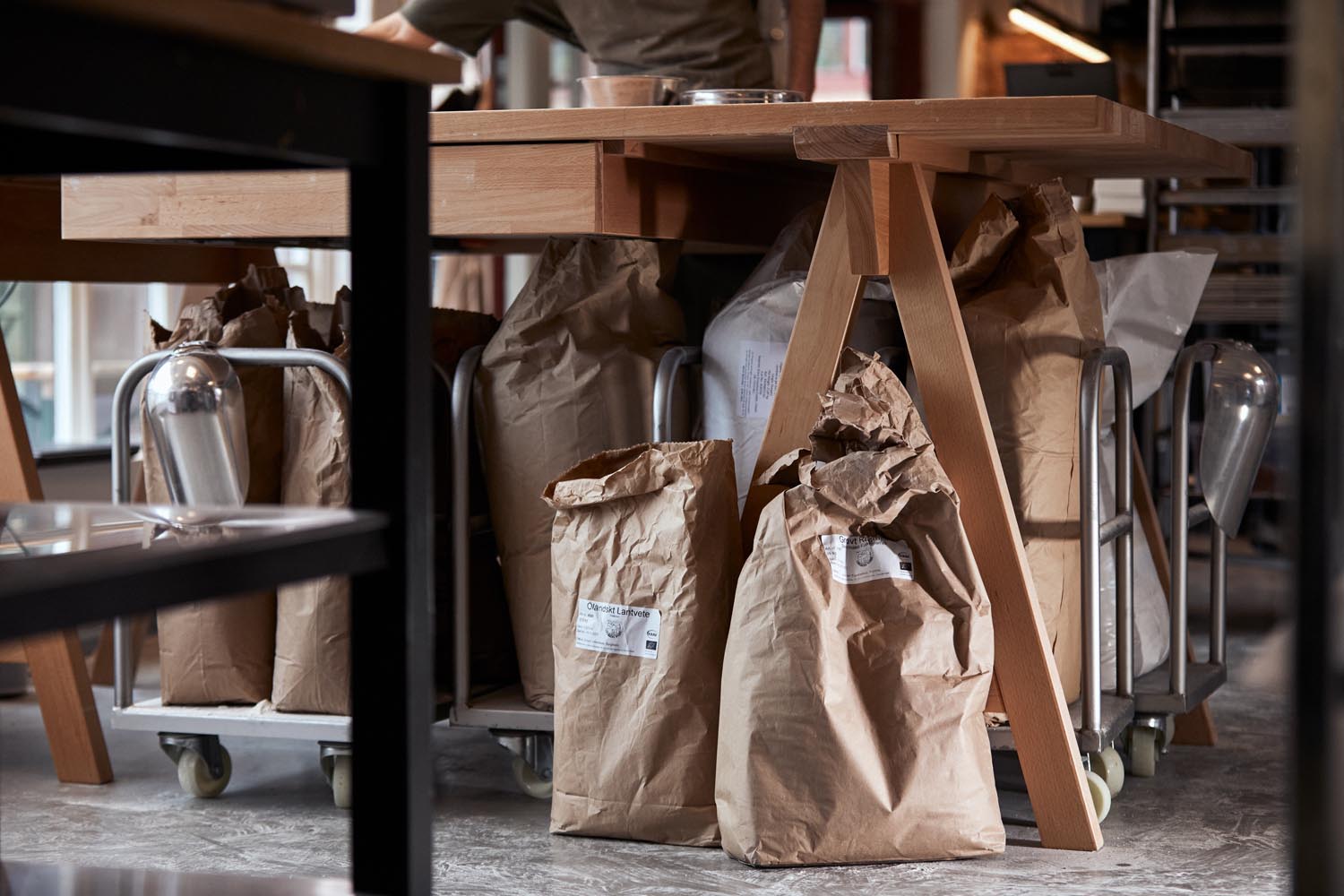 Brewery
LOCAL BREWERS
We think it tastes a little better to drink a cold beer in the same place where it is brewed. Maybe it's just a feeling, but so be it. That's why we are starting our own microbrewery, next door to our new bakery. This way, we can use leftover bread when we brew our beer. So that you can experience the same feeling as we do, we intend to serve our beer here at Nääs Fabriker.
In addition, we are opening a Tap Room for beer tastings or just for a good hangout. Here you can taste and compare lager, IPA, Ale and other varieties. We will play it by ear, the range will vary and grow – perhaps must, cider or soft drinks. Whatever it is, we will brew it ourselves.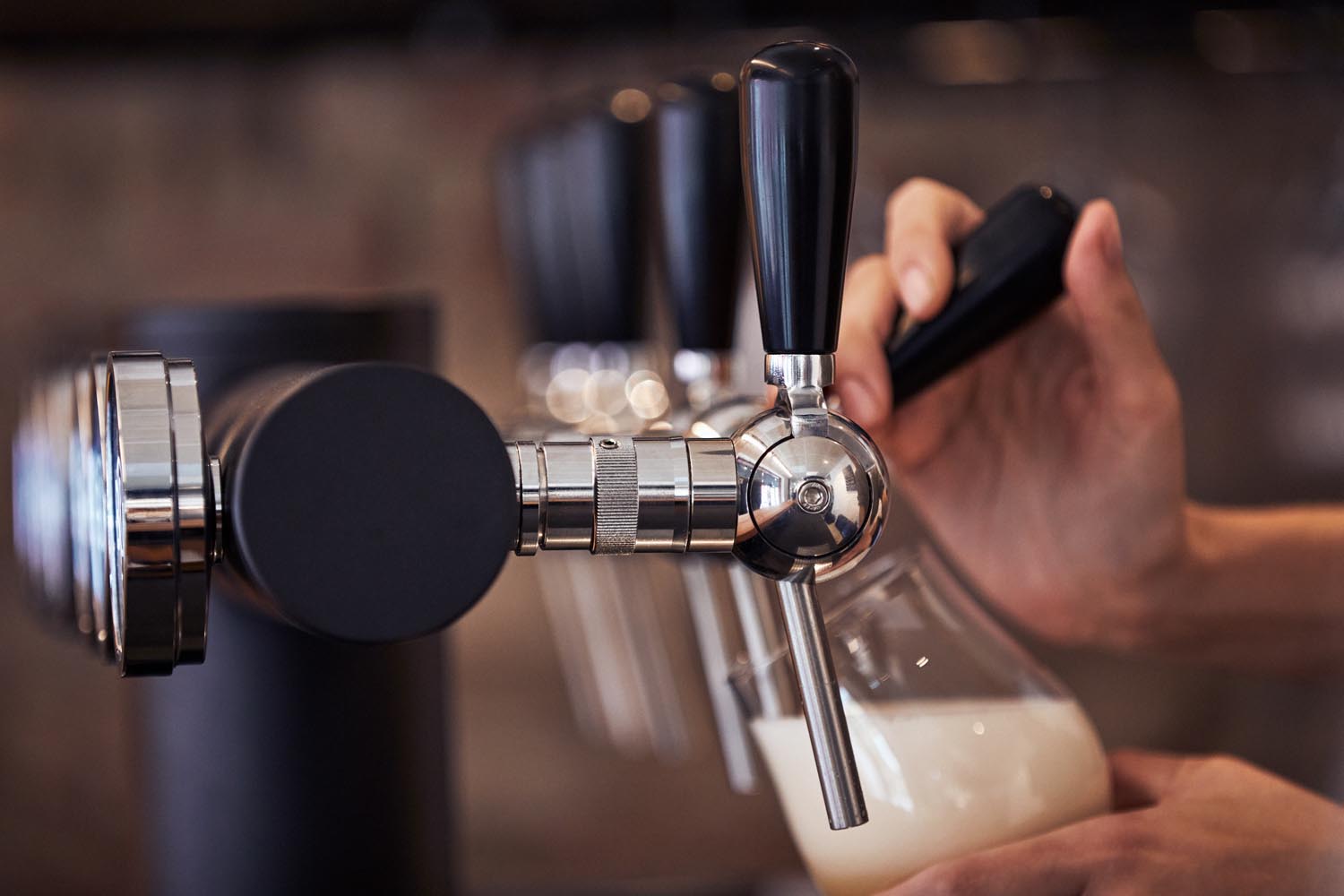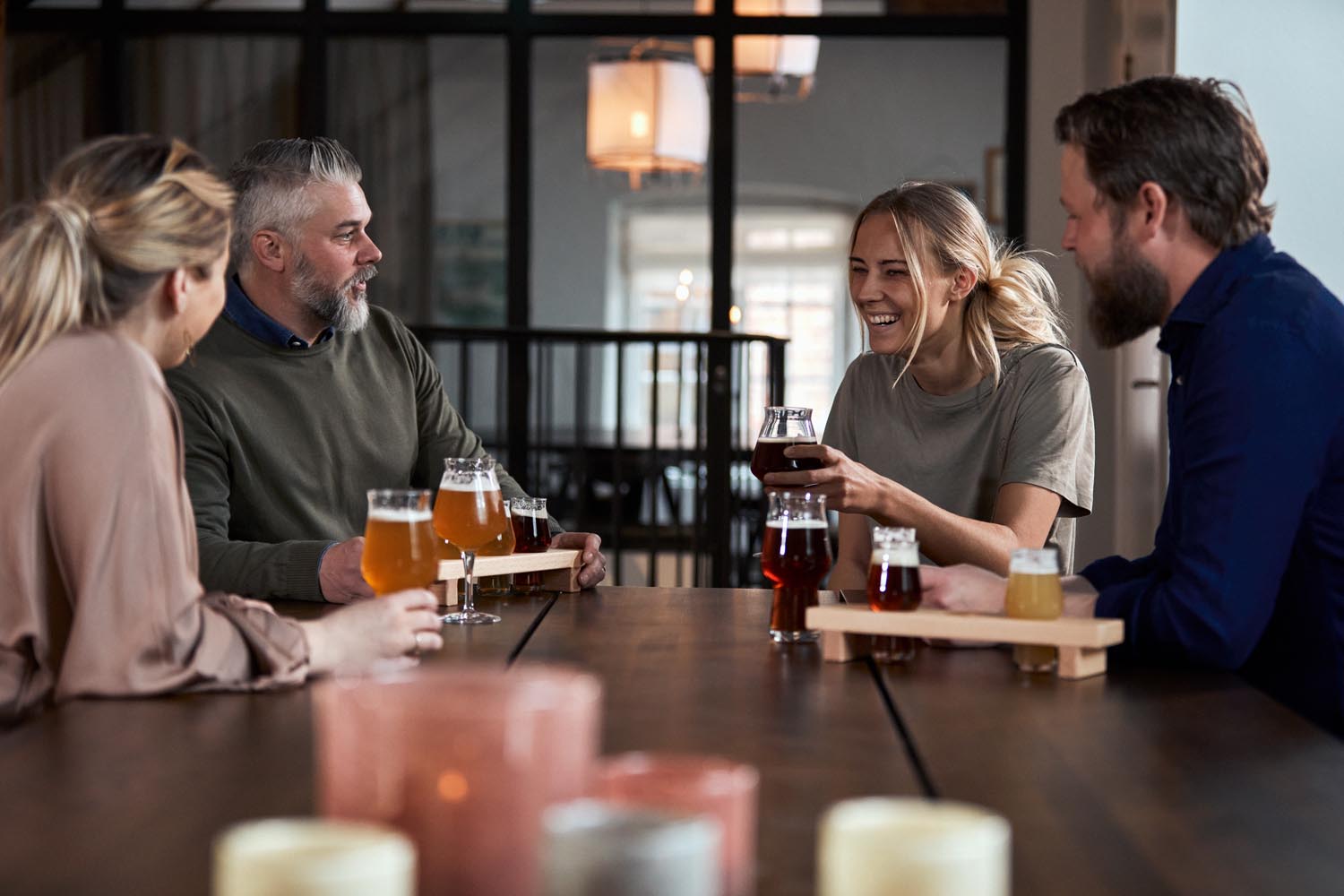 BEER TASTINGS AND ACTIVITIES
Are you eager to do a different and fun activity together with your company? Now it is possible to book a beer tasting and our new concept Pizza on Tap with us.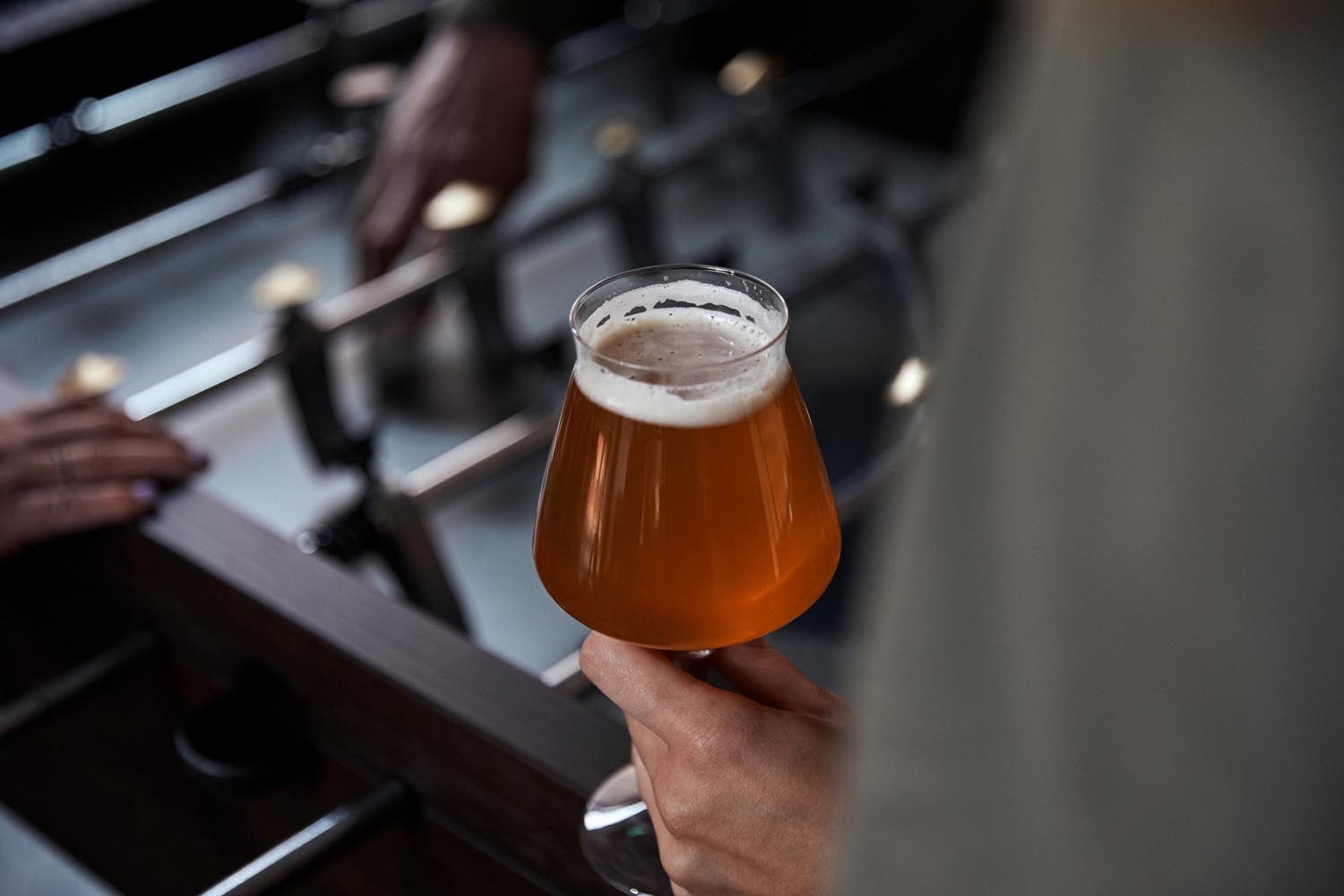 Beer menu
See our beer menu on Untappd.